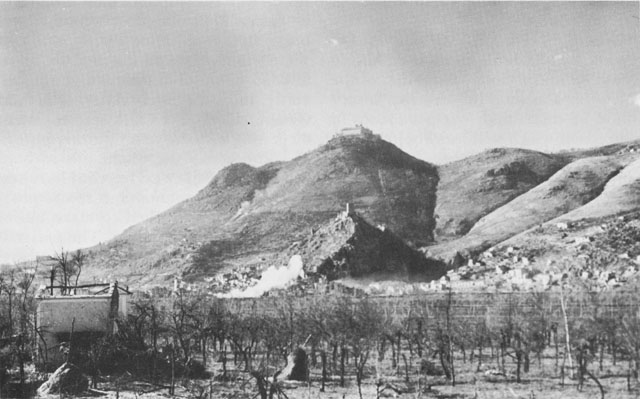 Monte Cassino and the Benedictine Abbey
(US Army Center for Military History)
70 Years Ago—Oct. 17, 1943:
Germans haul art from Monte Cassino Abbey to Rome as Allies approach; most of the monks, nuns, orphans, schoolchildren, and refugees go to Rome as well. Last German auxiliary cruiser in Pacific, Michel, sunk by US sub Tarpon off Chi Chi Jima.